By frankieraye @ October 21, 2011 at 12:37pm

This event will be active from 6:00pm to 6:30pm Server Time this upcoming Friday, Saturday, and Sunday!
Think you know PWI? Like, really really know PWI? Like you can rattle off every World Boss drop backward and forward? While upside down in a shark tank? And one hand tied behind your back? No? Well that's ok. Wait, yes? Well now it's time to prove it. Sort of.
This weekend, as part of a very special addition to our game, we are holding the first-ever "PWI Quiz Event"!
What is the PWI Quiz Event? Why, it's the best show in town as well as your ticket to fame, fortune, and increased desireability!
How to take part:
1. Make sure it's Friday October 21st, Saturday October 22nd, or Sunday October 23rd.
2. Make sure you're somewhere between levels 20 and 105
3. Look at your watch (aka Server Time)
4. If your watch indicates a time between 6:00pm and 6:30pm head over to the Trivia Maiden in Archosaur (555, 626) or City of a Thousand Streams (131, 861). If your watch does not indicate a time between 6 and 6:30, go back to step 1.
5. Talk to the Trivia Maiden. There are actually two of them, each corresponding to a different level bracket– One for levels 20-59 and the other for level 60+. Proceed to answer questions.
Merchant of Death (aka Trivia Maiden)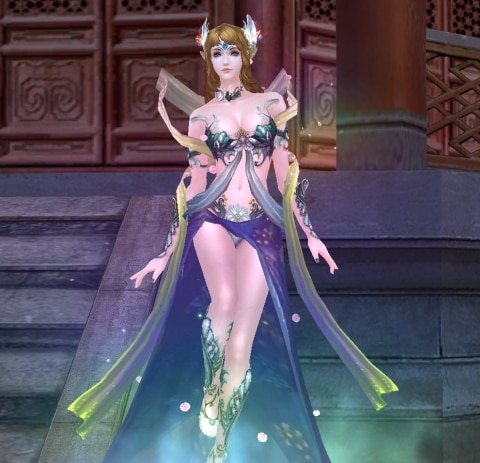 How it Works
The Trivia Maiden will ask you 15 PWI-themed questions. She will test you on a wide variety of subjects, from NPC locations to boss drops. These questions will be determined by your level, so you level 20's out there won't need to be well versed in things like the Warsong Uncertainty Principle or Pan Gu's Last Theorem.
For every correct answer, you will be awarded crazy amounts of EXP, Spirit, and a single box. This box is full of mysteries and well worth opening! For every incorrect answer you will receive nothing, and your family will be notified for shaming purposes!
Protip: If the Trivia Maiden is covered by other players (as if that would ever happen), simply mouse over her and (Shift+Click). This will allow you to target her without a problem.
So, we bid you good luck, and we hope you enjoy this new event! Also, take note, after this Sunday the event will go back into the PWE-vault, only to return under special circumstances, so don't forget to play!
Take care of each other!
-PWE Staff
Free MMORPG – Perfect World International (PWI)