By frankieraye @ February 7, 2012 at 1:50pm

The Sweepstakes period will run from February 7th until February 21st.
In celebration of the latest PWI expansion, Descent, we would like to announce a special sweepstakes for all of our PWI players to take part in, where they can earn the chance to win PWI Barbarian Statuettes and assorted Logitech gaming gear!
How to enter:
Log in to PWI at least once per day for ten days between February 7th and February 21st.
The ten days do not have to be consecutive.
Just the act of logging in is all it takes; there is no requirement to stay logged in for a certain amount of time.
Only USA residents of the 48 contiguous states (except Rhode Island) are eligible for entry. Please see full rules further below.
And as for the prizes…
Within one week of the end of the entry period, three (3) winners will be selected.
The top prize winner will receive a PWI Barbarian Statuette, a Logitech G19 gaming keyboard, and a Logitech G400 gaming mouse.
The second prize winner will receive a PWI Barbarian statuette, and a Logitech G19 gaming keyboard.
The third prize winner will receive a PWI Barbarian Statuette, and a Logitech G400 gaming mouse.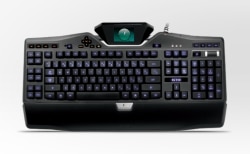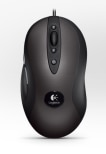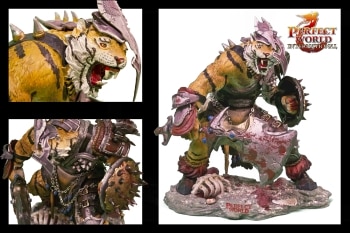 So log-in to win, and good luck!
-The PWI Team
Sweepstakes Official Rules:
Perfect World International Anniversary Giveaway
NO PURCHASE NECESSARY TO ENTER OR WIN. A PURCHASE OR PAYMENT WILL NOT INCREASE YOUR CHANCES OF WINNING. PRIZE ACCEPTANCE AGREEMENT REQUIRED. VOID WHERE PROHIBITED OR RESTRICTED BY LAW.
Official Rules
1. DESCRIPTION / ELIGIBILITY: No purchase necessary. This sweepstakes is open only to participants who are legal residents age 18 or older of the 48 contiguous United States and the District of Columbia (excluding Alaska, Hawaii, and Rhode Island). Employees of Perfect World Entertainment, their affiliates, subsidiaries, and any person working on the product, project, or promotion, advertising and promotional agencies, and the immediate family members of each are not eligible. Void where prohibited by law. The sweepstakes begins on February 7th at 12:00 AM PST and ends on February 21st at 11:59PM PST ("Entry Period"). The prize drawing will be at the end of the Entry Period.
2. HOW TO ENTER: Entrants must log into the Perfect World International game on ten out of the possible fifteen days between February 7th and February 21st.. Limit one (1) entry per Perfect World account for the duration of the Entry Period. Each entrant must be the rightful owner or have authorized use of the Perfect World account identified in the entrant's entry. In the event of a dispute as to the identity of a winner, the winner will be deemed to be the person in whose name the e-mail account governing the Perfect World account was opened. In the event a dispute regarding the identity of the individual who actually submitted an entry cannot be resolved to Perfect World Entertainment's satisfaction, the affected entry will be deemed ineligible.
3. WINNER SELECTION AND NOTIFICATION: One winner will be selected in a random drawing conducted by Perfect World Entertainment from all eligible entries submitted during the Entry Period. The winner will be notified by the email address associated to the Perfect World account used within one week after the end of the Entry Period. The selected winner will be required to respond (as directed) to the notification within seventy-two (72) hours (or a shorter time if required by exigencies) of attempted notification. The failure to respond timely to the notification may result in forfeiture of the prize. Perfect World Entertainment may attempt to contact up to three (3) potential winners of a prize in accordance with the above procedure, after which the prize in question may go unawarded if it remains unclaimed. If any potential prize winner is found to be ineligible, or if he or she has not complied with these Official Rules or declines the prize for any reason prior to award, such potential prize winner will be disqualified and an alternate prize winner may be selected. Winners may be required to verify address and to execute before a notary public and return within five (5) days (or a shorter time if required by exigencies) an affidavit of eligibility, a liability release, and (where imposing such condition is legal) a publicity release (collectively, the " Prize Claim Documents " ) covering eligibility, liability, advertising, publicity and media appearance issues. Prize will not be awarded until all such properly executed and notarized Prize Claim Documents are returned.
4. PRIZE: One (1) winner will receive the following: one (1) Logitech G400 Gaming Mouse, one (1) Logitech G19 keyboard, and one (1) limited edition Perfect World International Barbarian Tiger statuette (USD value of $250). One (1) winner will receive the following: one (1) Logitech G400 Gaming Mouse, and one (1) limited edition Perfect World International Barbarian Tiger statuette (USD value of $250). One (1) winner will receive the following: one (1) Logitech G19 keyboard, and one (1) limited edition Perfect World International Barbarian Tiger statuette (USD value of $250). No prize substitution is allowed except at the discretion of Sponsor. The ERV of any prize is subject to price fluctuations in the consumer marketplace based on, among other things, any gap in time between the date the ERV is estimated for purposes of these Official Rules and the date the prize is awarded or redeemed. Any difference between the estimated retail value of any prize and the actual value will not be awarded. Winner will be responsible for any and all federal, state and/or local taxes resulting from acceptance of the prize. If prize is awarded but unclaimed/forfeited by recipient, prize may not be re-awarded, in Sponsors' sole discretion. If a prize cannot be awarded due to circumstances beyond the control of Sponsors, a substitute prize of equal or greater retail value may be awarded. Other restrictions may apply.
5. ODDS OF WINNING: Odds of winning depend on the number of eligible entries received.
6. OWNERSHIP/NAME AND LIKENESS/PUBLICITY: Any personal information supplied by entrant(s) to Perfect World Entertainment will be subject to the privacy policy posted at http://www.perfectworld.com/about/privacy. Entry in the Sweepstakes constitutes permission for Sponsor and its licenses, and its and their successors, assigns and sub-licensees to use entrant's name, email address, mailing address and any other personally identifiable information with the other Sweepstakes Entities for the purpose of administration and prize fulfillment. Furthermore, entry in the Sweepstakes constitutes permission of likeness and biography for use, in connection with the Sweepstakes, including for advertising and/or publicity purposes, worldwide and in all forms of media and by all manners (now and hereafter known) and on and in connection with related products, services, advertising and promotional materials (now known or hereafter developed), in perpetuity, without any obligation to entrant except for the awarding of Prize(s) to winners. Perfect World Entertainment will not sell, rent, transfer or otherwise disclose your personal data to any third party other than the other Sponsors and as explicitly described herein.
7. CONDITIONS OF ENTRY: Sweepstakes is void where prohibited or restricted by law. All federal, state and local laws and regulations apply. By participating in this Sweepstakes and/or by accepting any prize that they may win, entrants agree to release the Sweepstakes Entities; their parent, subsidiary and affiliated companies, units and divisions and advertising and promotional agencies and prize suppliers; each of their respective officers, directors, agents, representatives and employees; and each of their respective successors, representatives and assigns (collectively, the "Released Parties") from any and all actions, claims, injury, loss or damage arising in any manner, directly or indirectly, from participation in this Sweepstakes and/or acceptance or use of the prize. Entry into this promotion constitutes permission to the Sponsor and their agencies and partners to use winners' name, voice, likeness, biographical data, city and state of residence and/or likeness for publicity, worldwide in perpetuity, purposes of advertising and trade without further compensation, unless prohibited by law. Sponsors are not obligated to use any of the above-mentioned information or materials, but may do so and may edit such information or materials, at sole discretion, without further obligation or compensation. The Released Parties shall not be liable for: (i) late, lost, delayed, stolen, misdirected, postage-due, incomplete, unreadable, inaccurate, garbled or unintelligible entries, communications or affidavits, regardless of the method of transmission; (ii) telephone system, telephone or computer hardware, software or other technical or computer malfunctions, lost connections, disconnections, delays or transmission errors; (iii) data corruption, theft, destruction, unauthorized access to or alteration of entry or other materials; (iv) any injuries, losses or damages of any kind caused by the prize or resulting from acceptance, possession or use of a prize, or from participation in the Sweepstakes; or (v) any printing, typographical, administrative or technological errors in any materials associated with the Sweepstakes. Sweepstakes Entities disclaim any liability for damage to any computer system resulting from participating in, or accessing or downloading information in connection with this Sweepstakes, and reserve the right, in their sole discretion, to cancel, modify or suspend the Sweepstakes should a virus, bug, computer problem, unauthorized intervention or other causes beyond Sponsors' control, corrupt the administration, security or proper participation of the Sweepstakes. Sponsors may prohibit you from participating in the Sweepstakes or winning a prize if, in their sole discretion, they determine you are attempting to undermine the legitimate operation of the Sweepstakes by cheating, hacking, deception, or any other unfair participation with the intent to annoy, abuse, threaten or harass any other entrants or Sponsors representatives. If the Sweepstakes is terminated before the designated end date, Sponsors will (if possible) select winner(s) in a random drawing from all eligible, non-suspect entries received as of the date of the event giving rise to the termination. Inclusion in such drawing shall be each entrant's sole and exclusive remedy under such circumstances. CAUTION: ANY ATTEMPT TO DELIBERATELY DAMAGE THE WEB SITE OR UNDERMINE THE LEGITIMATE OPERATION OF THE SWEEPSTAKES MAY BE IN VIOLATION OF CRIMINAL AND CIVIL LAWS AND WILL RESULT IN DISQUALIFICATION FROM PARTICIPATION IN THE SWEEPSTAKES. SHOULD SUCH AN ATTEMPT BE MADE, SPONSORS RESERVE THE RIGHT TO SEEK REMEDIES AND DAMAGES (INCLUDING ATTORNEY FEES) TO THE FULLEST EXTENT OF THE LAW, INCLUDING CRIMINAL PROSECUTION. This Sweepstakes will be governed by the internal laws of the State of California. Any and all legal actions or claims arising in connection with this Sweepstakes must be brought in a court of competent jurisdiction within California and you hereby submit to jurisdiction in California. Winners agree to release and hold harmless Perfect World Entertainment, its agencies and employees from injury, death, loss or other liability that may arise from the acceptance or use of prize or participation in this promotion.
8. DISPUTE RESOLUTION: By participating, entrants agree to be bound by the Official Rules and the decisions of Perfect World Entertainment, which shall be final in all respects. Entrant agrees that all issues and questions concerning construction, validity, interpretation and enforceability of these Official Rules, or the rights and obligations of entrant(s) and Sponsor and their agencies, shall be governed by and construed exclusively in accordance with the laws of the State of California without giving effect to any choice of law or conflict of law rules which would cause the application of the laws of any jurisdiction other than the State of California.