By frankieraye @ March 28, 2012 at 11:16pm
The sale on 2-Star and 3-Star Dragon Orbs will run from 3/29/2012 until 4/18/2012 at 1am [server]!
The sale on 5-Star Dragon Orbs will run from 3/29/2012 until 4/4/2012 at 1am [server]!
Your gear is your ticket to fame, fortune, and a long, healthy life. This week we're bringing you sales on items that will increase the power of your gear exponentially! Read on for more..
50% Off Sale on these Dragon Orbs!

2-Star Dragon Orb
3-Star Dragon Orb
5-Star Dragon Orb
Dragon Orbs are a one-time-use consumable item used in the Refinement process to improve your armor and weapons. Refining normally has a chance of failure, with that chance increasing for each level of refinement that you are attempting; for example, refining an item to +3 has a higher chance of failure than refining it to +2. By using the appropriate level Dragon orb, however, you will reduce the chance of failure to 0%!
To figure out the appropriate Dragon Orb for you, check its "star level". A Dragon Orb's "star level" ranges from one to twelve, and the star level corresponds to the refinement level that it will guarantee you a 0% failure rate for.
So for example, a 4-Star Dragon Orb will allow you to take an item that is already at +3 refinement level and boost it to +4 refinement level, 100% guaranteed. A 3-Star Dragon Orb would allow you to take a +2 item and boost it to +3 guaranteed, and so on.
Refining items increases their power substantially, so you'll definitely want to look into doing it, especially at higher levels of play.
For a look at the difference in power that you can expect to see, here are some examples of refined vs. unrefined gear. Note the physical attack value at each level. Please keep in mind that, in general, higher grade gear will experience a larger bonus effect from refinement than lower grade gear.
Unrefined State
Refined to +5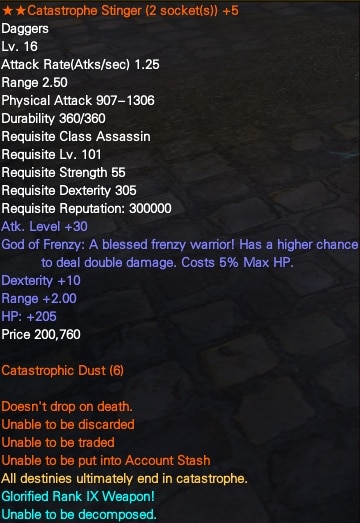 Refined to +10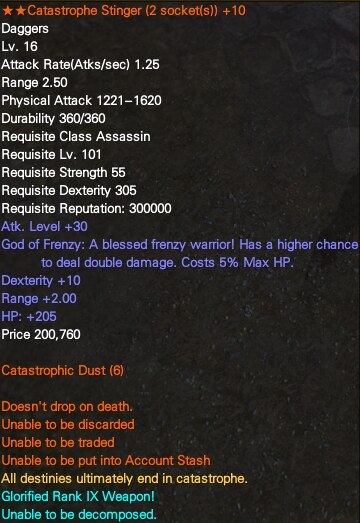 To view/purchase items from the PWI Boutique, press the "o" (oh key)!

To Charge ZEN, click here!
To Earn Free ZEN, click here!