By frankieraye @ June 26, 2012 at 11:20pm

The sale on Sunshine Packs will run from 6/27/2012 at 1am [server] until 7/25/2012 at 1am [server]!
The Sunshine Pack / Demon Sage Card Promotion will run from 6/27/2012 at 12:01am [PDT] until 7/3/2012 at 3pm [PDT]!
The sale on the other items will run from 6/27/2012 at 1am [server] until 7/4/2012 at 1am [server]!
The Medals of Glory and Mysterious Chip Packs have been added to the shop — there is no scheduled date for their removal.
Starting this week we've got a two old favorites making a reappearance in the shop, and a ton of other popular items on sale!
Added to the shop this week:
Medal of Glory
Mysterious Chip Pack
On sale this week (All 50% off):
Sunshine Pack [Demon/Sage Card Promotion Below]
Windsprint Panther
Polaris Snow Cub
Chubbs
Quick Sika Reindeer
Ancestral Kirin
Vicious Raptor
Silver Mane
Violet Lightning
Black Raptor
Bad Panda
Platinum/Gold/Silver/Bronze Guardian and Spirit Charms
As well as:
Genie Pack (67% off)
Celestone Box (40% off)

Mysterious Chips Pack (Sold in packs of 10, you can buy either 50 or 100 of these packs, meaning a total of either 500 or 1000 chips per purchase)
Mysterious Chips can be turned in for various items at multiple NPC's, including the Mysterious Merchant (131 861) in Thousand Streams and General Summer (521 629) in Archosaur!
Tip: Don't want to open one pack at a time? For easy opening of your 50/100 packs, head on over to the Mysterious Merchant (131 861). He has two quests for opening these specific packs, so with a few clicks, you can obtain 500/1000 chips instantly!

Medal of Glory (Available in quantities of 1 and 5)
These medals are a major piece of the puzzle for attaining Rank IX Gear, which is some of the best gear in all Perfect World!
These items, when used in conjunction with Wraith Officer's Badges, are instrumental in obtaining some of the most powerful armor and weapons known to man (and Winged Elves, Untamed, and Tideborn). For a guide on how to create this supremely powerful gear, please see this news post.

Demon/Sage Card Promotion
For one week only (from 6/27 – 7/3 at 3pm PDT), we will be running a special promotion where we will be giving away 1 Demon/Sage Card when you buy a 100x bundle of Sunshine Packs! This promotion will only be activated if you actually purchase the 100x bundle, so purchasing two 50x bundles or five 20x bundles will not trigger the promotion, you will need to actually purchase the 100x bundle.
Note: This promotion can only be triggered once per character.
The Demon/Sage Card gives you 50 Event Gold which can be spent in the Event Boutique, accessible by pressing the "Event" button after opening the Boutique. Here players can purchase great items like charms, fashion, and flying mounts! Talk to the PW Boutique Agent to trade it for the 50 Event Gold.
Event Boutique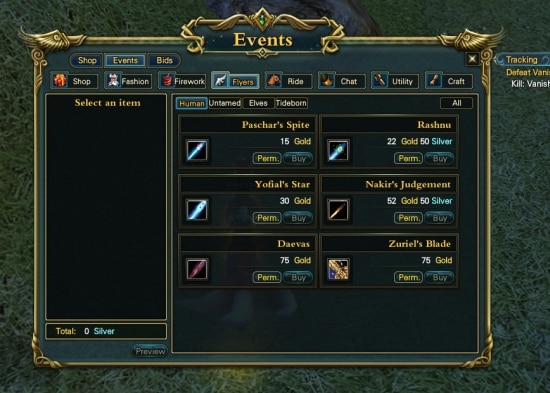 Vicious Raptor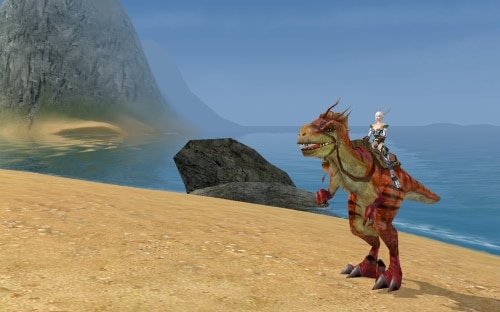 Silver Mane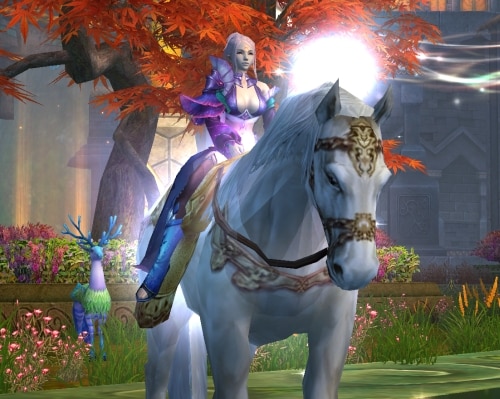 Quick Sika Reindeer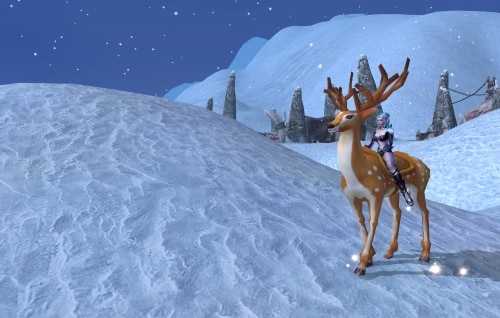 Chubbs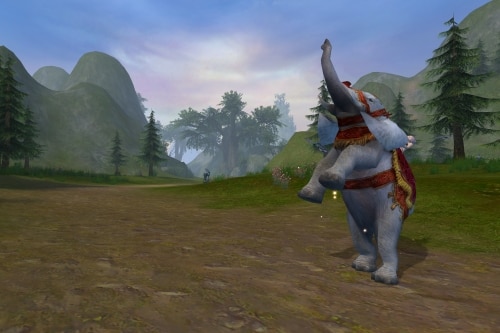 Windsprint Panther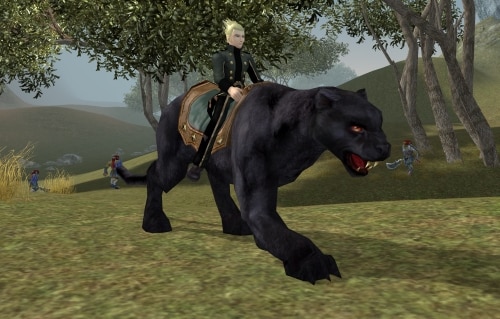 Ancestral Kirin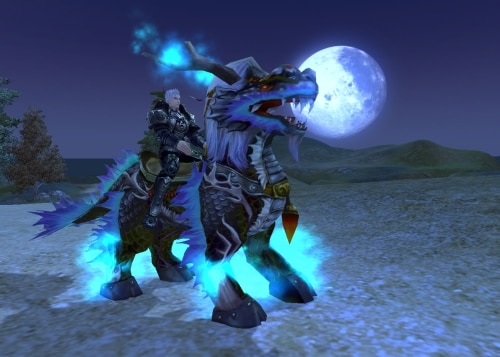 Violet Lightning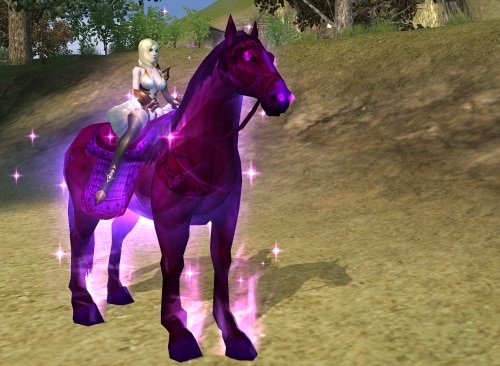 Polaris Snow Cub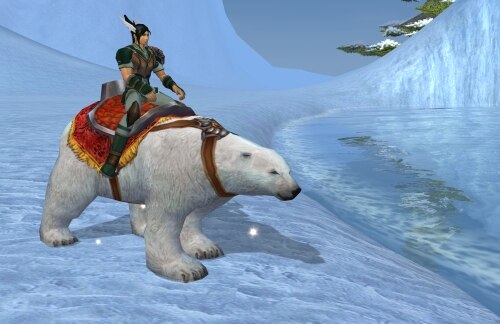 Black Raptor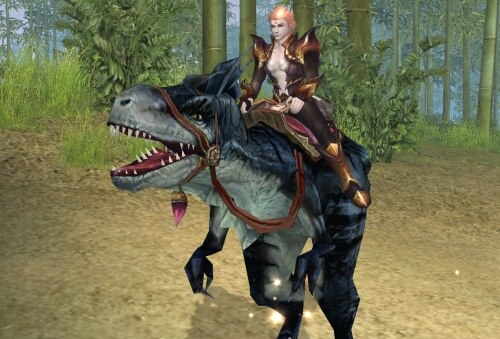 Bad Panda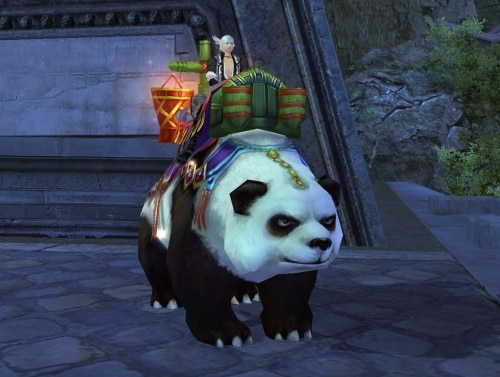 Platinum Guardian Charm

Platinum Spirit Charm

Gold Guardian Charm

Gold Spirit Charm

Silver Guardian Charm

Silver Spirit Charm

Bronze Guardian Charm

Bronze Spirit Charm
Want to be able to tank, heal, or grind more efficiently? Charms are some of the most useful items that you will encounter in all of PWI! Each Charm has a "reservoir" of either HP or MP, and it draws from this reservoir to replenish your character's HP or MP bars. Guardian Charms replenish your HP bar to 100% anytime it falls below 50% (10 second cooldown). Spirit Charms replenish your MP bar to 100% anytime it falls below 75% (5 second cooldown)

Genie Pack
Possible prizes include Rare Equipment, Gems, and Ultimate Substance!
Goldmane Lion Lord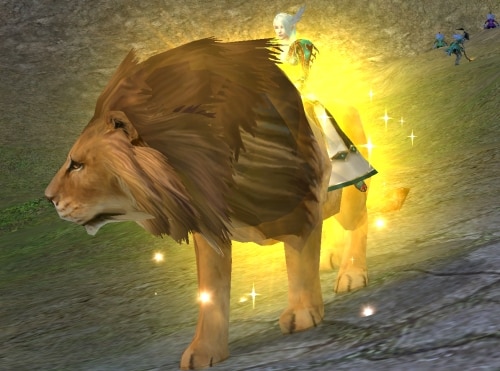 Full list of possible prizes:
Advanced Mystical Page
Do-all Card x 5
Wraith Officer's Badge x 2
Mirage Celestone x 15
Training Esoterica
Oracle II x 6
Oracle III x 5
Oracle IV x 4
Oracle V x 4
Ultimate Substance x 4
Mysterious Chips
Flawless Sapphire Shard
Flawless Citrine Shard
Flawless Garnet Shard
COF Directorate Secret Letter
Platinum Spirit Charm
Platinum Guardian Charm
Ancient Treasure·Weapons
Trap of the King's Mount
Garnet Gem
Sapphire Gem
Citrine Gem
Primeval Stone
Stone of the Savant
Twilight Scepter
Heart of Nature
Golden Mask
Frostcovered Sign·Force
Helm of Holy Punishment
Heavenrage Boots
Wings of Cloudcharger
Cube of Fate Stamp

Celestone Box
An amazing box that contains various Celestones or Gems.
To view/purchase items from the PWI Boutique, press the "o" (oh key)!
To Charge ZEN, click here!
To Earn Free ZEN, click here!