By frankieraye @ July 3, 2012 at 4:46pm

Independence Day, the day humanity came together and fought back against the vicious alien inva— oh wait, wrong story. Instead let's remember the day the races of PWI came together to stand against all Wraithdom!
July 4th is a day of celebration– a day where people all over the country get together with their closest friends and family to be as lazy as possible while operating a grill, the whole while remembering the day that we said "No, we will not go quietly into the night! We will not vanish without a fight!" to our tyrannical overlords.
So in celebration of this happy day, we're running two special events on the North American servers:
Sky Flame Festival Event (7/3 at 7:30pm server time)
2x EXP/Drops/Spirit (from 7/4 at 1:00am PDT until 7/9 at 3:00pm PDT)
Ready for some July 4th fighting and fireworks? Then the Sky Flame Festival event should be right up your alley! Hunt down mobs and their leaders to claim very useful prizes.
To learn about what you can expect, please read the guidelines below.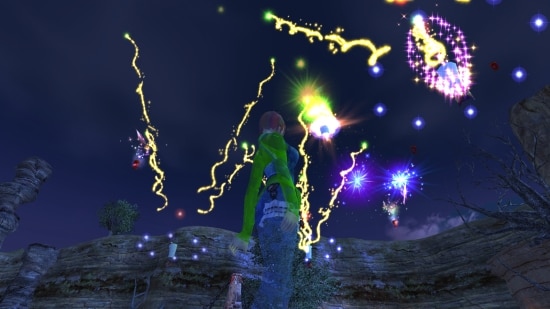 Sky Flame Festival Event Rundown! (Lvl 31+)
At 19:30, there will be System Announcement to go speak with the Unity Coordinator at a major city.
At 20:00, the Unity Coordinators will appear. Tellus City (380,225), Etherblade (441,872), Raging Tides (670,126), Plume (329,414), Lost City (248,641)
The Unity Coordinators have a quest to send you outside of each major city and retrieve Stolen Firecrackers. These can be found from the Fire Crackling mobs, and yield 1 Spirit when killed. The Stolen Firecrackers give 10 contribution points when picked up.
In a short while later, around 20:15, boss mobs named Permafrost Titans will appear. These enemies will grant additional contribution points when killed (3000). They also drop an item called Permafrost Rubble when killed, which yields 200 Contribution when used.
At 20:40 the event is over. Head to the Unity Coordinator to gain lots of Spirit and 15 Maiden-Kissed Chests!
Happy Independence Day, and may your fireworks be loud and your steaks tender!
-The PWI Team